Discover SCUBA Dive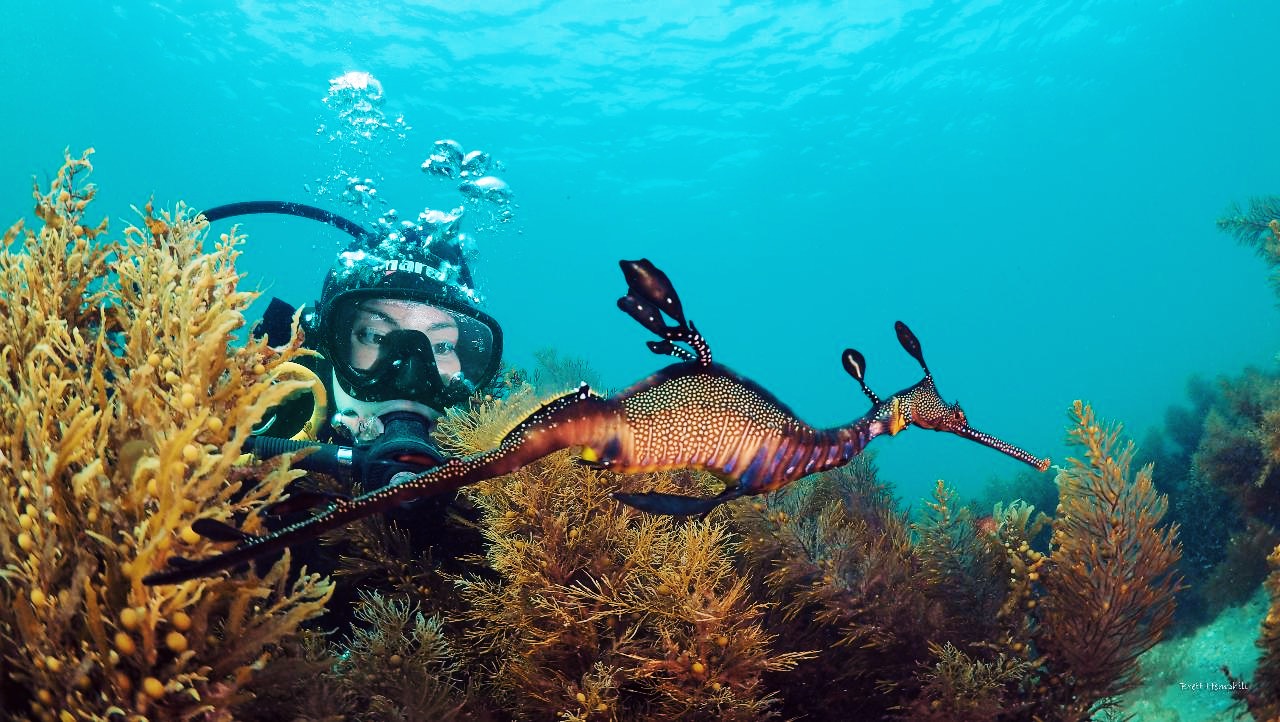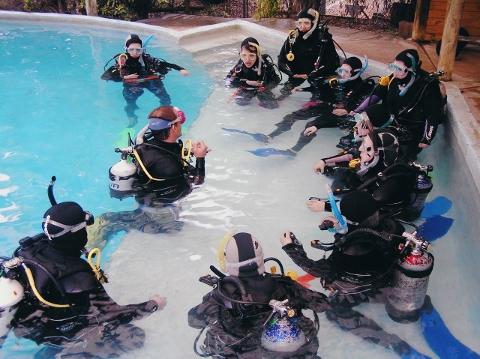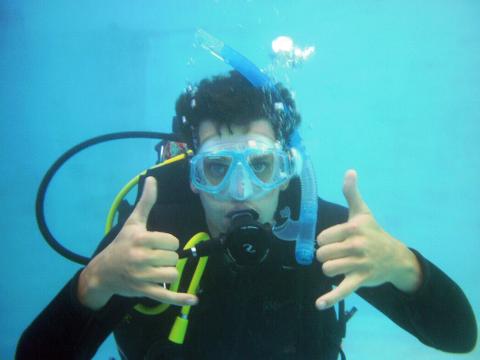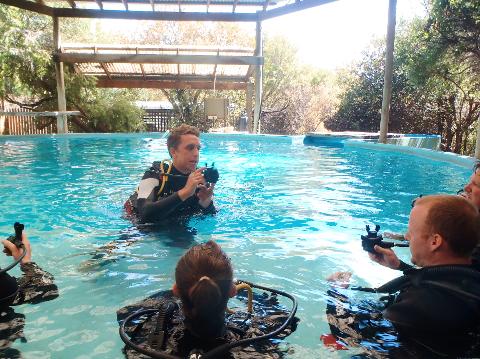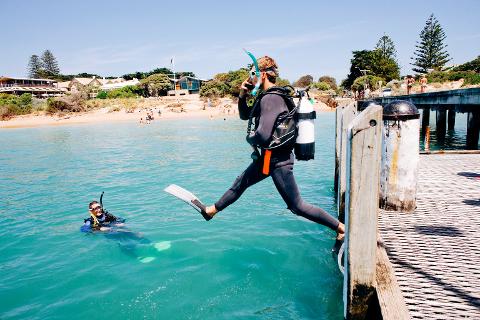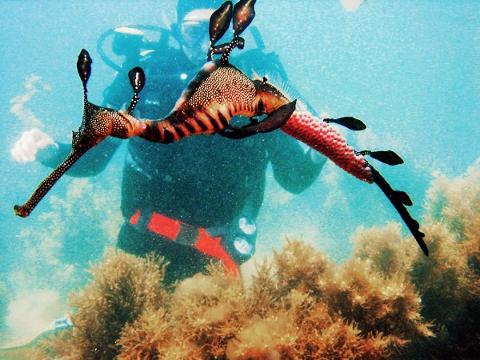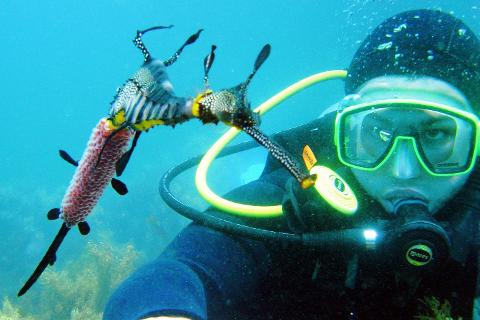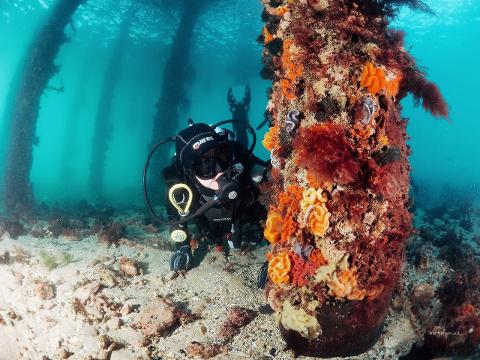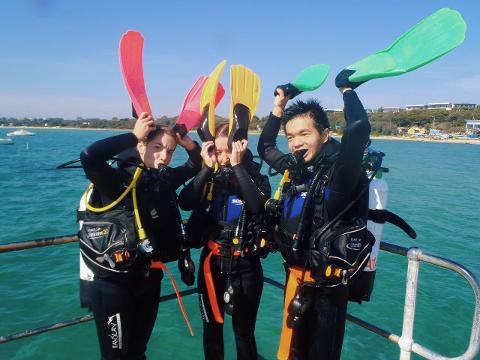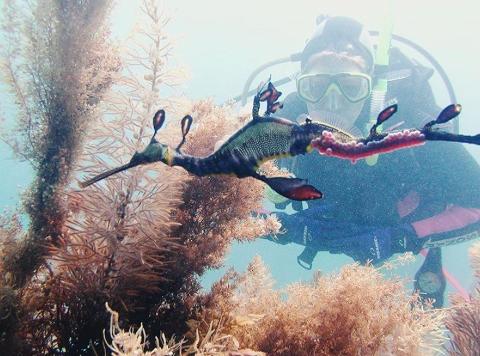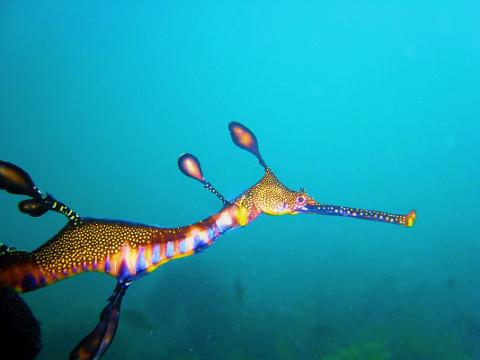 Duration: 4 Hours (approx.)
Location: Portsea, VIC
Product code: PVRLY0
Try Scuba Diving Today
Always wanted to Try Scuba Diving... No certification or past experience is required! Our highly experienced, professional instructor will take you on an underwater adventure to see some of the beautiful marine life the Mornington Peninsula & Melbourne has to offer.
Tour Details
Step 1: Learn the basic theory behind scuba diving in the comfort of a classroom enviroment.

Step 2: Skills Session held in confined allowing a comfortable transition to the underwater world. Here we introduce the skills necessary to maximise safety and comfort for the dive ahead.

Step 3: It's time to meet the marine life! Visit the Weedy Sea Dragon Colony, The Sponge Gardens or Nudibranch Wall at one of our local dive sites. This you will never forget!

Step 4: If you love this experience, you can ask about the PADI Dive Course.
Location:

3755 Point Nepean Road,Portsea, VIC, 3944, Australia
Duration:
Tours run for approximately 4 hours depending on group size.
Times:

Morning - 8.45am or Afternoon - 1.30pm
Please arrive early to allow for traffic and parking.


Inclusions:
Scuba Dive Equipment hire, Tanks and Air fills, Scuba dive theory Session, Dive skills session, then an ocean dive to one of our dive sites. Location is determined by conditions on the day.


What to Bring/Wear:
Bring a towel, bathers, and something dry to wear afterwards. Please be sure to bring a drink, snack or lunch.
Please email us: bookings@bayplay.com.au the following information per participant:
Name:
Date of Birth:
Male/Female:
Height:
Weight:
Shoe Size:
Have you contracted Covid-19 before?
Have you dived before? YES/NO
Have you snorkelled Before? YES/NO
Can you Swim? YES/NO
Are you reasonably comfortable in water to deep to stand up in? YES/NO
Certain medical conditions and/or medications may pose a health risk and preclude you from diving.
Please follow the link and contact us with any further questions.




Participant Conditions:
Age: Participants need to be aged 13 and above.
Younger children may be able to do a -
Try Scuba - Pool Dive
Ability:
It is preferable to have some basic confidence in the water. -
If you are a non swimmer or not confident in the water you could book our
Try Scuba - Pool Dive
A private course/tuition can be arranged - additional fees apply.


Medical:
Please note that some medical conditions might prevent you from diving, including but not limited to : respiratory conditions (asthma, wheezing, chronic bronchitis or sinus conditions, tuberculosis, collapsed lung, any history of chest surgery), diabetes, epilepsy or fainting, brain/spinal/heart disorders, ear surgery or discharge, high blood pressure or pregnancy. If you are currently taking any medication, please contact us.

Upon confirmation of your booking, you will receive a medical questionnaire which is a copy of the questionnaire you will fill on the day. If you answer YES to any of the questions, you will need to contact BAYPLAY on (03) 5984 0888 to discuss your options. Visit www.spums.org.au for additional Dive Doctors in Melbourne.
Click here to view the https//www.padi.com/sites/default/files/documents/padi-courses/2.1.5%20rstc%20medstate%20v201.pdf.

Important Notes
Please arrive 5 minutes prior to the start time. Should you have difficulty on the day diving, we will ar range a separate time for you to do a one on one dive with your instructor (additional fee applies).


Stay on the Mornington Peninsula
We offer Packages and Accommodation in Apartment Style Retreats in Port