Guided Scuba Dive - Certified Divers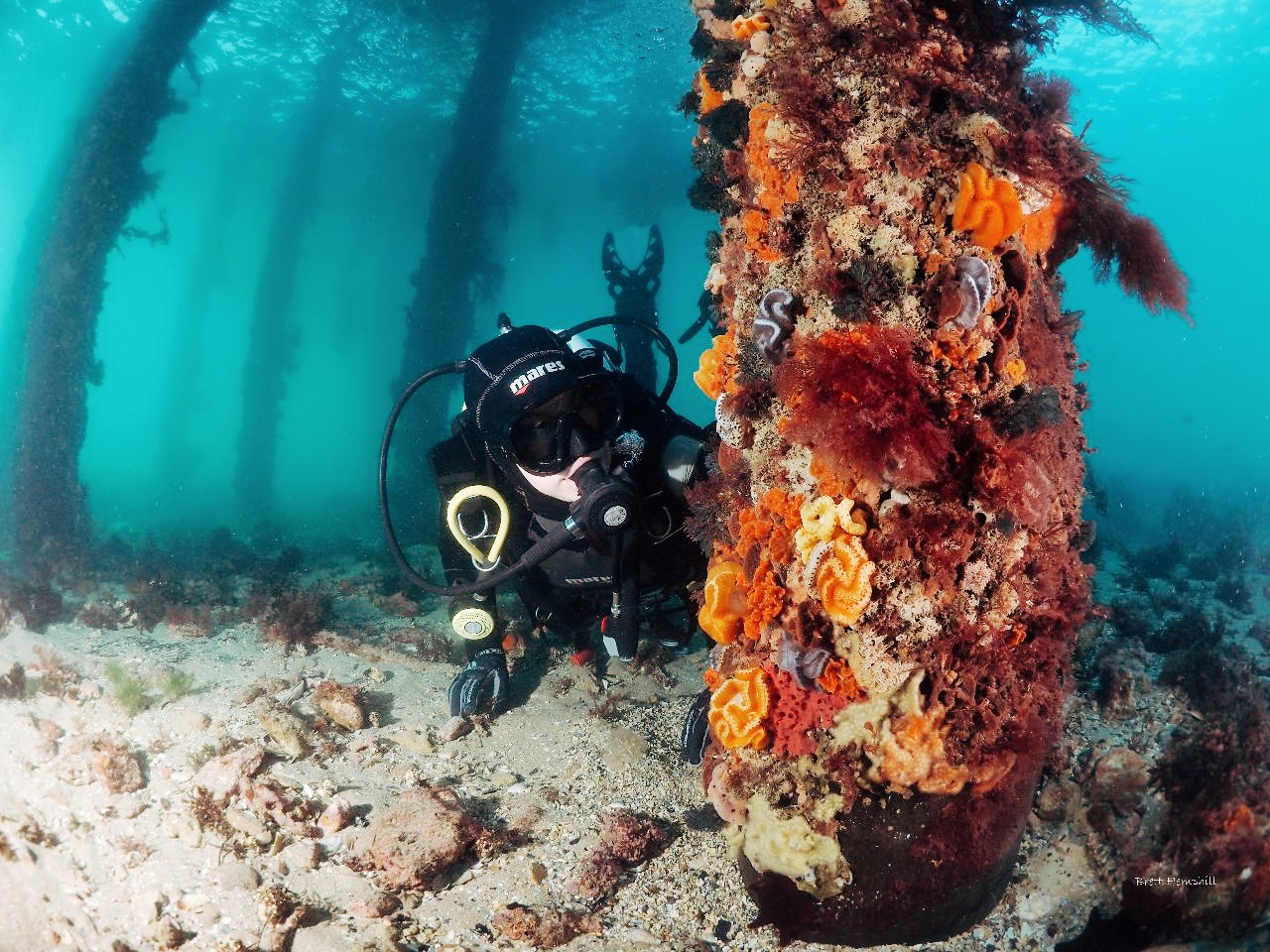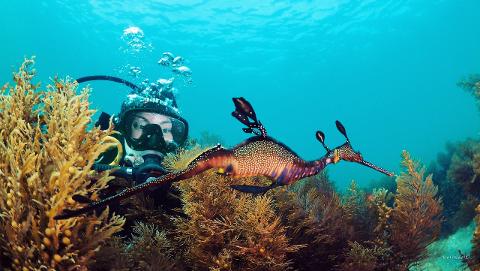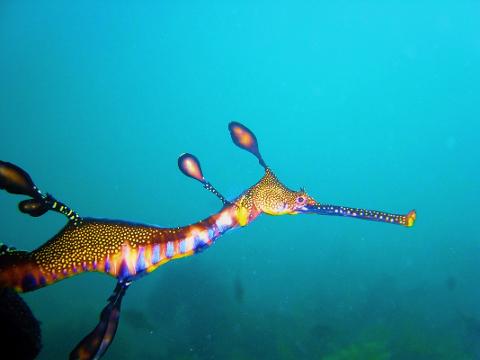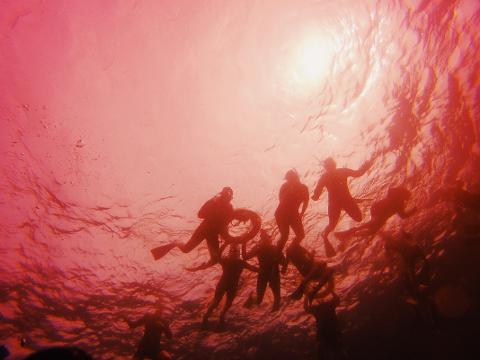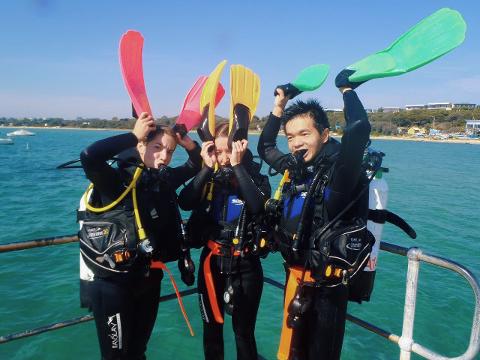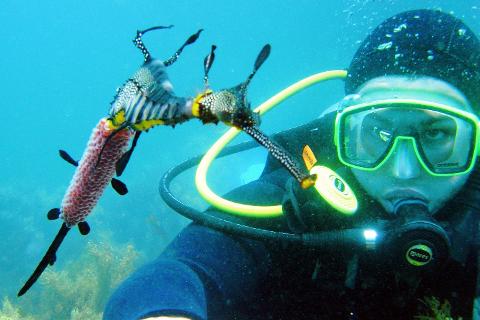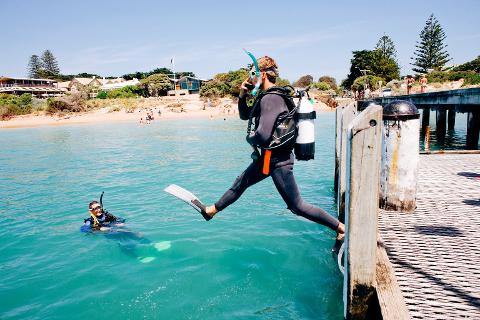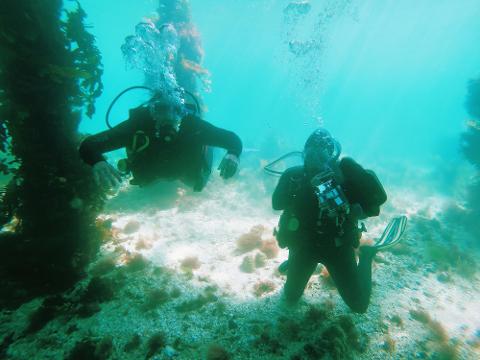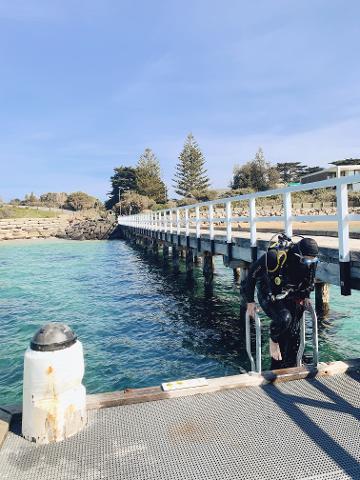 Duration: 3 Hours (approx.)
Location: Portsea, VIC
Product code: PRF2WA
Explore the Mornington Peninsula Scuba Diving Today
Want to explore the amazing underwater world Melbourne has to offer? Our highly experienced, professional dive guide will take you on an underwater adventure to see some of the beautiful marine life the Mornington Peninsula & Melbourne has to offer. We have some amazing colours & rare beautiful marine creatures like the Weedy Seadragons, Seahorses. nudibranchs, and much much more....
If you haven't dived in temperate waters this is a great opportunity to get used to a thick wet suit and the weights required while under the watchful eye of your dive guide.
Tour Details
Meeting at our dive store we will gear you up in your dive gear, a briefing from your guide on the conditions, your dive site and the local marine life, and you are on your way, depending on your dive site (chosen on the weather & conditions on the day by your guide) hop on board the Dragon Wagon to your dive location, and enjoy your dive.
Location:

3755 Point Nepean Road,Portsea, VIC, 3944, Australia
Duration:
Each dive takes around 2 - 3 hours inclusive of briefing and travel to and from dive sites.
Times:

Daily - Time's dependent on the tides


Inclusions:
Equipment hire, Transfers to & from Dive Site, Air fills, Guide, Ocean dive to one of our dive sites which is determined by conditions on the day.


What to Bring/Wear:
Bring your certification card, a towel, bathers, and something dry to wear afterwards. Please be sure to bring a drink, snack or lunch.


Participant Conditions:
Participants must be a minimum of an Open Water Certified Diver and will be required to present proof of their certification on arrival. Dive and Travel insurance are highly recommended.
Please email us at: bookings@bayplay.com.au the following information per participant:
Name:
Date of Birth:
Male/Female:
Height:
Weight:
Shoe Size:
Have you contracted Covid-19 before?
Health and Fitness for diving (circle Yes or No where
applicable)
1. Since completing your last dive medical have you suffered any illness, injury or surgery that may effect your ability to dive safely? YES/NO
2. Are you currently suffering any illness or injury? YES/NO
3. Are you currently taking any prescription medication other than the contraceptive pill? YES/NO
4. Is there any other condition, fact, or circumstance that may affect your fitness or ability to dive safely? YES/NO
Diving Experience
Certification Agency:
Level of Certification:
Date of Certification:
Number of dives to date:
Date of last dive:
Deepest dive you have done:
Have you dived in the ocean before?
Have you dived in current before?
Have you dived when surface conditions were other then calm?
Do you intend to fly within 18 hours?
Ability:
This is a good way to get some experience in Temperate waters, If you have not dived in more then 12 months we do recommend you do a Refresher Dive. Private tours can be arranged for groups & or people who would like additional fees may apply.


Medical:
Please note that some medical conditions might prevent you from diving, including but not limited to : respiratory conditions (asthma, wheezing,chronic bronchitis or sinus conditions, tuberculosis, collapsed lung, any history of chest surgery), diabetes, epilepsy or fainting, brain/spinal/heart disorders, ear surgery or discharge, high blood pressure or pregnancy. If you are currently taking any medication, please contact us. Upon confirmation of your booking, you will receive a medical questionnaire which is a copy of the questionnaire you will fill on the day. If you answer YES to any of the questions, you will need to contact BAYPLAY on (03) 5984 0888 to discuss your options. Our local Dive Doctor is Dr Murrie (Ph (03) 5984 4322) and is based in Sorrento. Visit www.spums.org.au for additional Dive Doctors in Melbourne.
Click here to view the Medical Questionnaire.
Important Notes
Please arrive 5 minutes prior to the start time. Dive sites shore dives and are weather depended, diving conditions are at the dive guides discretion on the day.
Stay on the Mornington Peninsula
We offer Packages and Accommodation in Apartment Style Retreats in Portsea.