Sea Kayak Tour of Dolphin Sanctuary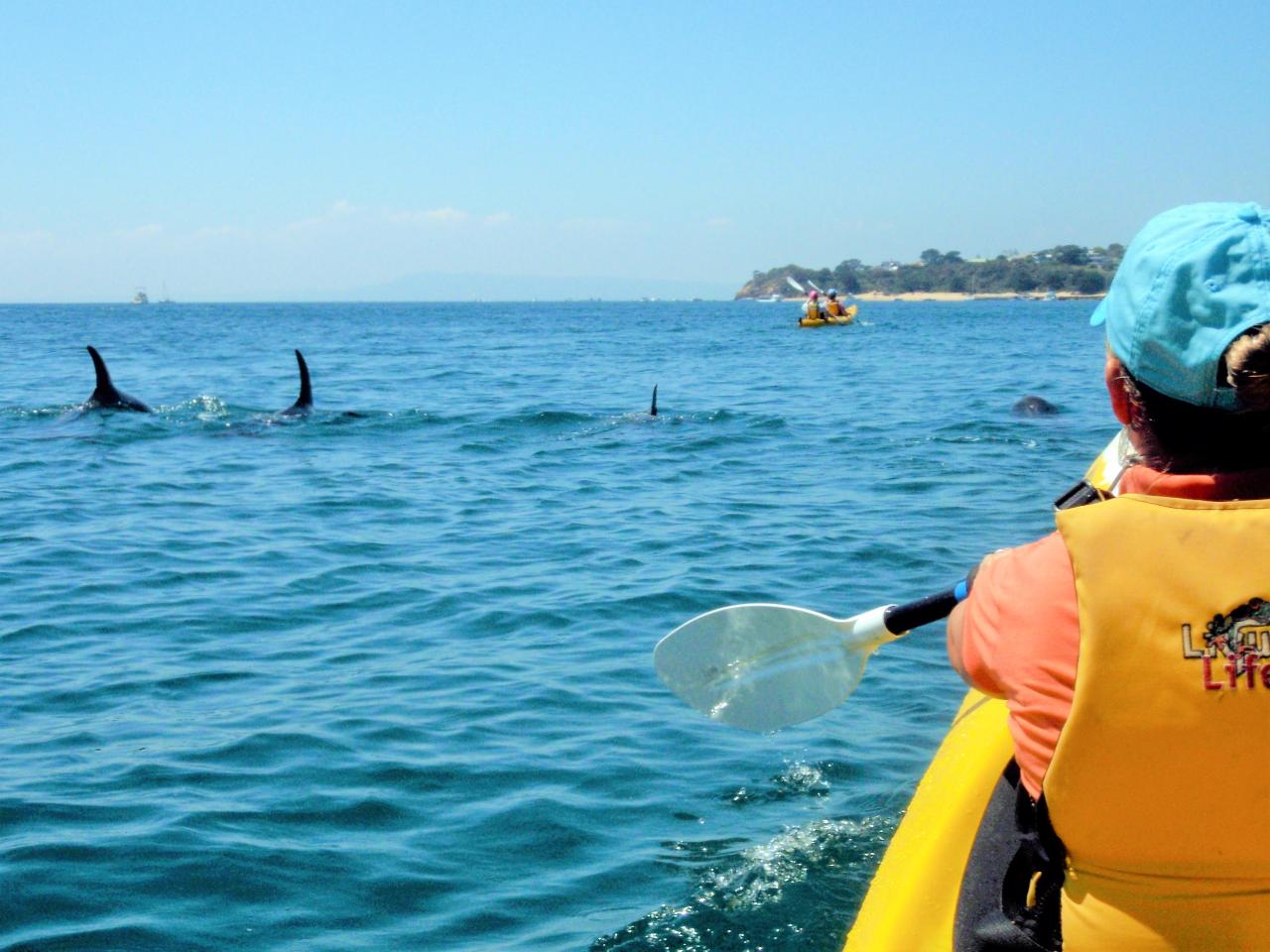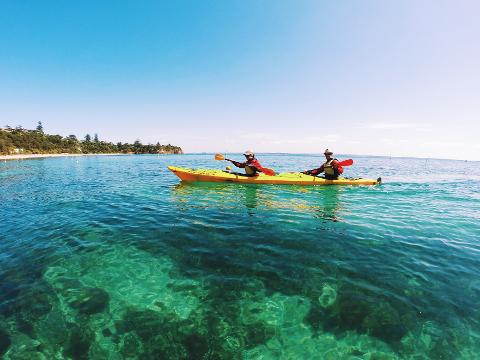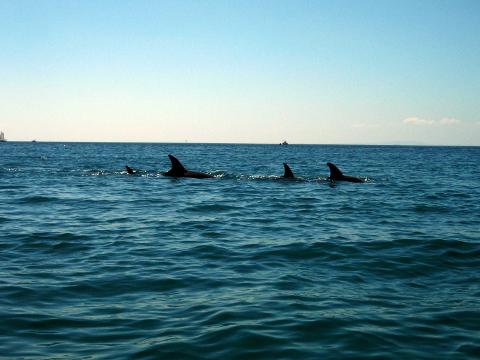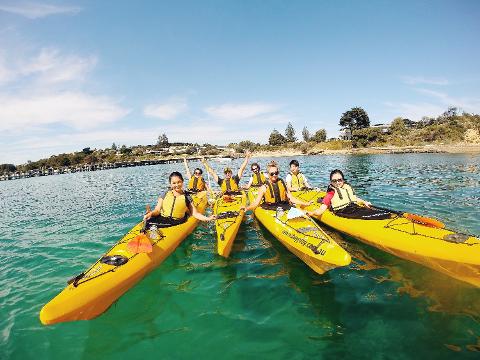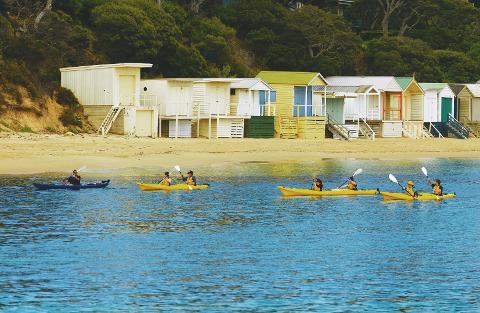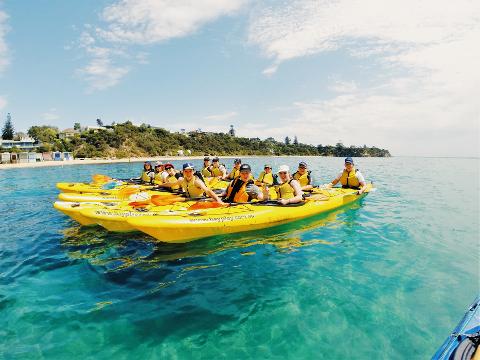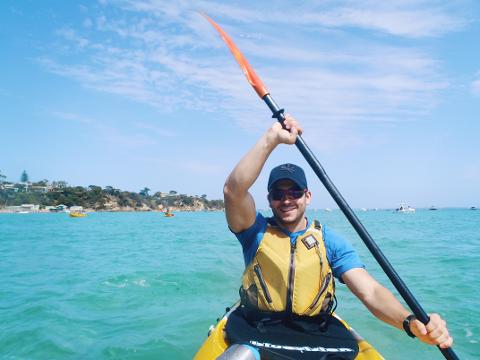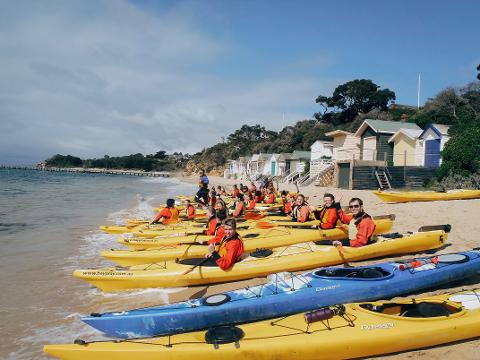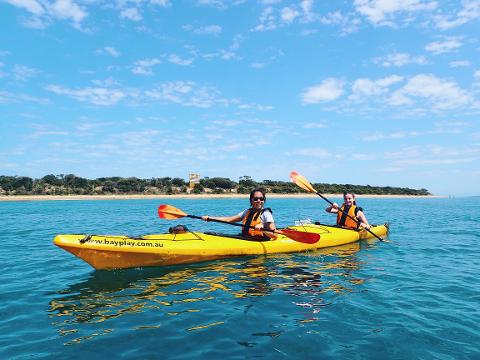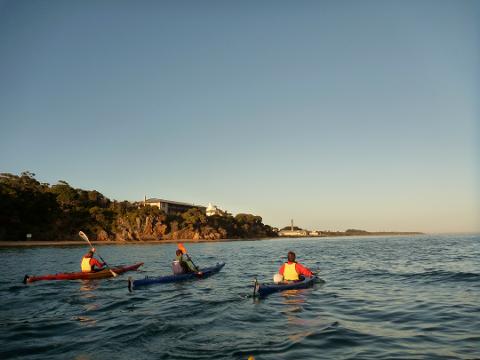 天數: 3 小時 (左右)
位置: Portsea, VIC
产品编号: P92ER1
Kayak the Mornington Peninsula Coast Line & Dolphin Sanctuary:

The fun, eco-friendly Kayaks give you the rare opportunity to encounter dolphins & seals as you paddle around the picturesque Point Nepean National Park or up towards Point King Lookout and the famous millionaire walkway! This is the perfect tour for those with a sense of adventure and interest in nature.
Port Phillip Bay is home to a population of around 80 bottlenose dolphins. These mammals rely almost entirely on the bay for all their daily needs. They rarely, if ever, venture outside its waters. The small population size makes these dolphins vulnerable to extinction.
Marine mammals are given special protection under law in protected areas including the Ticonderoga Bay sanctuary zone, located north-west of Portsea near Point Nepean. Dolphins often feed, rest and socialise in this area due to the availability of food and its protected nature.
Tour Details:
Tours begin with a short briefing, equipment use, skills and safety procedures. Your professional guides also provide information on the marine life and points of interest along the way. Throughout the tour, your guide will tell you all about the history of Port Phillip Bay and the marine life you encounter.
Duration:
Your Sea Kayaking experience will take around 3 hours with up to 2 hours of paddling time plus a short break on a secluded beach to stretch your legs and take in the sights.
Time:
9.30am daily. Other times available upon request.
Inclusions:
Buoyancy vests, waterproof/windproof jackets, spray decks, kayaks and paddles. Guides carry first aid, safety equipment, VHF radios and mobile phones.
What to bring/ Wear:
Water bottle, towel, sunscreen, hat, sunglasses, booties or thongs. Please wear beach attire and bring a change of warm, dry clothes.
In colder months - thermals are recommended.
Participant Conditions:
Participants must be at least 12 years of age with a reasonable fitness level and confidence in the water. Children under 16 years must be accompanied by an adult.
Medical Conditions:
It is recommended that any guest with a medical condition fill in a Medical Statement prior to the experience. Adequate medical advice should be sought prior to partaking in any form of physical activity including but not limited to Asthma, Epilepsy, Heart or Lung Conditions, Ear injuries, Pregnancy & Seasickness.
Weather:
For the safety of both our guests and our guides, we monitor weather conditions closely. In some instances, conditions may change, and we may need to reschedule your experience at the last minute. Please understand that we will always do our best to find another time for your experience with us.
If you have any concerns regarding the weather, please call our helpful Bookings Team to discuss.
Luckily most of the time, the sun shines more in Portsea than it does in Melbourne!
See our Terms & Conditions for more information.
Stay on the Mornington Peninsula
We offer Packages and Accommodation in Apartment Style Retreats in Portsea.